Gail Schaffler, Studio 180 Design Certified Instructor
Tucker U is a fantastic program that offers a series of 12 technique classes to help improve your quilting skills and accuracy. A new Studio 180 Design tool/technique is taught in each class and the 4" units completed in class can be combined to make 8" or 12" finished blocks.
A supply list, including fabric requirements, is emailed prior to class. The technique sheets and design tools can be purchased at class. Quilters of any level will benefit by attending Tucker U and will experience a better quality of piecing using the Studio 180 Design tools and techniques.
Lemoyne Star Basic Construction $30

Class Wed Sep 19 6 - 9 pm OR Wed Sep 26 6 - 9 pm
Piecing a Lemoyne Star is fun and addictive! This class covers the basic construction of the Lemoyne Star using the tool from Studio 180 Design, and is the pre-requisite for both Lemoyne Star advanced classes (October and November). The advanced classes will cover 6 variations of the Lemoyne star. A supply list and cutting instructions will be emailed prior to class.
Lemoyne Star Advanced I $45

Strip Pieced Lemoyne, Liberty Lemoyne & Banded Lemoyne
Class Sun Oct 14 10:30 am - 3:30 pm OR Sun Oct 21 10:30 am - 3:30 pm
Lemoyne Star Advanced II $45

Blazing Lemoyne, Fussy Cut Lemoyne &Lemoynes as Triangles
Class Sun Nov 4 10:30 am - 3:30 pm OR Sun Nov 18 10:30 am - 3:30 pm
Large Square Squared $30

Class Mon Sep 17 6 - 9 pm OR
Mon Sep 24 6 - 9 pm
Migrating Geese $30
Class Sun Dec 2 9 am - 12 pm OR
Sun Dec 9 9 am - 12 pm


Corner Beam $30

Class Wed Nov 17 6 - 9 pm

Corner Pop $30
Class Wed Nov 21 6 - 9 pm
Split Rects $30
Class Wed Dec 5 6 - 9 pm
Diamond Rects $30
Class Wed Jan 9 6 - 9 pm


Migrating Geese Quilt $40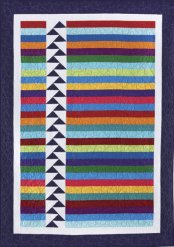 Piece the migrating geese in the Tucker U class in the morning and put them into a quilt in the afternoon! At orientation, you'll be given some homework to complete before the class. If you manage to get the homework done, you just might go home with a finished quilt top! The prerequisite for this class is Tucker U - Migrating Geese.

ORT Wed Nov 7 6:30 - 8 pm
Class Sun Dec 2 12:15 - 4:15 pm OR
Sun Dec 9 12:15 - 4:15 pm